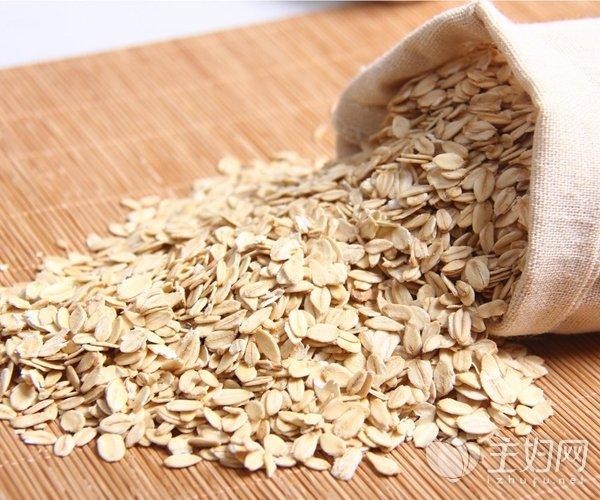 2020年,疫情改变着人们的生活态度与方式,国内消费新场景与新需求不断涌现,"进口消费生态"是感知与体察这些变化的重要切面之一。
In 2020, the epidemic is changing people's attitude and way of life, and new scenes and demands for domestic consumption are constantly emerging. "import consumption ecology" is one of the important aspects to perceive and observe these changes.
12月31日,天猫国际发布年度进口消费新趋势:养生快消化、育儿式养宠、院线级美容、小众新风潮、名人品牌崛起。
On December 31, Tmall international released the new trend of annual import consumption: health fast digestion, parenting style pet raising, cinema level beauty, new trend of niche, rise of celebrity brands.
过去一年疫情没有阻止海外品牌入华的脚步,率先从疫情中恢复的中国市场,成为它们积极寻求新增长、开拓新品类、发布新产品的主阵地。数据显示,天猫国际进口新品首发数量同比增长130%,4月以来海外新品牌入驻同比增速125%。
In the past year, the epidemic has not stopped overseas brands from entering China. The Chinese market, which was the first to recover from the epidemic, has become the main place for them to actively seek new growth, explore new categories and release new products. Data shows that the number of Tmall international imported new products has increased by 130% year on year, and the number of overseas new brands has increased by 125% year on year since April.
这一年,人们自我关爱的意识被重新激发,新兴消费者对"健康"与"美丽"的追求,让养生走向"快消化"。进口食品、美妆、保健等领域,新概念、新形态产品层出不穷,以"人造肉""植物奶"为代表的植物基轻食走上餐桌;保健产品剂型零食化,维生素、褪黑素、鱼油纷纷做成软糖;玻尿酸、烟酰胺等美容成分也能口服食用。
In this year, people's awareness of self-care was re-stimulated, and new consumers' pursuit of "health" and "beauty" made health care move toward "fast digestion". In the fields of imported food, beauty cosmetics and health care, new concepts and new forms of products emerge one after another. Plant-based light food, represented by "artificial meat" and "plant milk", has come to the table. Health product dosage form snacks, vitamins, melatonin, fish oil have been made into soft candy; Cosmetic ingredients such as hyaluronic acid and nicotinamide can also be taken orally.
居家提供陪伴的宠物,也在疫情下获得铲屎官更多的关爱,宠物消费延续人类消费升级轨迹持续进阶。啤酒、矿泉水、蛋糕等进口宠物新兴零食,眼部精华、护耳凝胶等功能细分的宠物美妆,舒缓情绪的宠物音响、宠物智能厕所等兴起,养宠堪比"育儿"般精细。
Pets that provide companions at home also get more care from the owners under the epidemic. Pet consumption continues the upgrading track of human consumption. Beer, mineral water, cake and other imported pet snacks, eye essence, ear gel and other functions subdivided pet beauty makeup, soothing pet audio, pet smart toilet and other emerging, pet pet care is just like "child care" fine.
全球疫情以及出境游熔断下,中国消费者对院线美容的需求加速线上化,加上海外院线遭遇游客减少、原产国销售下滑的困境,院线品牌加速来中国拓销。以专业院线背景的涂抹面膜、医美级美容仪为代表的"院线美容"迎来一轮新机遇。过去一年,天猫国际院线美容产品成交额同比增长超200%。
Due to the global epidemic and the ban on outbound tourism, Chinese consumers' demand for beauty products in cinemas is accelerating to become online. In addition, overseas cinemas are suffering from the plight of fewer tourists and declining sales in their countries of origin, so the popularity of cinema brands in China is accelerating. The "hospital line beauty" represented by facial mask applied with professional hospital line background and medical beauty instrument ushered in a new round of opportunities. In the past year, Tmall international cinema line beauty products turnover increased by more than 200% year on year.
出不了国,海淘小众特色商品、小众国家商品的需求开始增强。商品方面,"小众香"成为年轻一代个性表达、打造人设的一个重要载体,比大牌更香;"小众奶"成为进口饮品消费新宠,新西兰羊奶、迪拜骆驼奶热销;向往出游的愿望转化为了购买小众国家特色商品的热情,今年国庆黄金周,冰岛护肤品、古巴香水、丹麦鱼油、希腊酸奶面膜等飞行时长超过10小时的北欧及南美国家商品备受欢迎。
Can not go out of the country, overseas online shopping small niche characteristic goods, the demand for goods of small minority countries began to increase. In terms of commodities, "niche fragrance" has become an important carrier for the young generation to express their personality and build their own products, which is more fragrant than big brands. "Niche milk" has become a new favorite of imported drinks. Sheep's milk from New Zealand and camel's milk from Dubai are hot sellers. The desire to travel has been transformed into the enthusiasm to buy special products from minority countries. During this year's National Day golden week, products from Nordic and South American countries, such as Icelandic skin care products, Cuban perfume, Danish fish oil, and Greek yogurt masks, which last for more than 10 hours, are very popular.
为满足"小众新风潮"对限量个性商品的需求,天猫国际在9月正式升级跨境直邮业务"海外直购",同时,联合菜鸟开通中欧首条跨境直邮"香水航线",为小众香水提供更便捷的跨境物流方案。
In order to meet the demand of "new trend of niche" for limited personalized products, Tmall international officially upgraded its cross-border direct mail service "overseas direct purchase" in September. Meanwhile, cainiao launched the first cross-border direct mail "perfume route" between China and cainiao, providing a more convenient cross-border logistics solution for niche perfumes.
此外,海外明星、博主创立的个人品牌,2020年积极通过跨境电商进入中国市场,并凭借极强的个人影响力和风格吸引大批追随者。继蕾哈娜、金·卡戴珊后,今年维多利亚·贝克汉姆、泰勒·斯威夫特、湖人队传奇球星"魔术师"约翰逊等,也纷纷在天猫国际开店、发新品;INS知名美妆博主Huda Beauty、英国知名彩妆师Charlotte Tilbury等众多博主同名彩妆在中国走红。
In addition, personal brands created by overseas stars and bloggers will actively enter the Chinese market through cross-border e-commerce in 2020 and attract a large number of followers with their strong personal influence and style. Following rihanna and Kim kardashian, Victoria Beckham, Taylor swift, and lakers legend magic Johnson have all opened stores and launched new products at Tmall. Instagram's famous Beauty blogger Huda Beauty and British make-up artist Charlotte Tilbury are among many bloggers with the same name who have become popular in China.